As part of our commitment to providing the best to our customers, at Aztec Label we use the latest technology across a wide range of equipment, ensuring we deliver an efficient, fast and high quality service.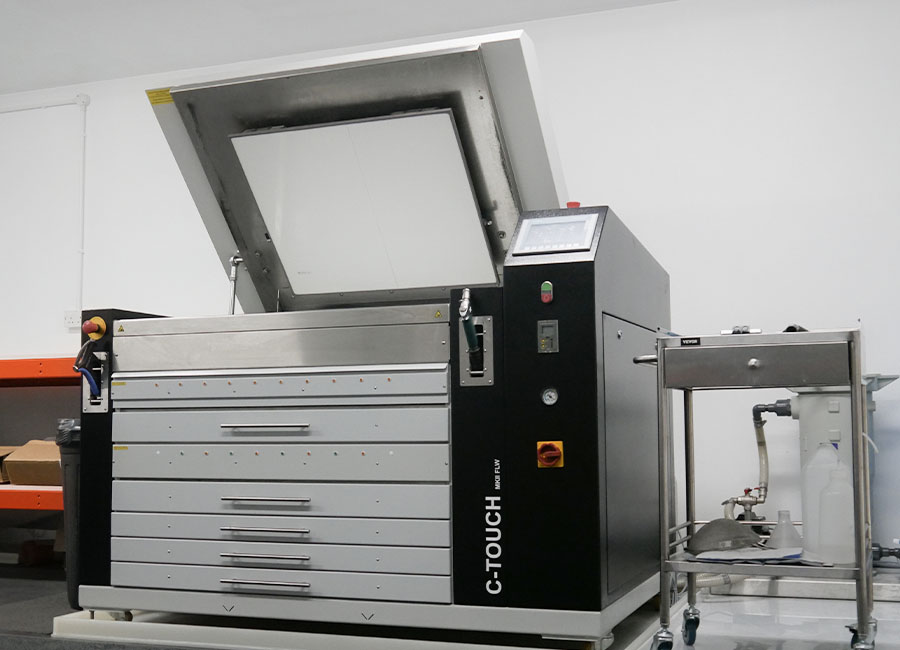 Our in-house repro facilities includes the most up-to date Esko flexo imager, fast water-wash plate systems and exposure units. The in-house team delivers 99% of our customers' origination requirements with equipment including:
Apple Mac running all modern repro software
Packz by Hybrid
GMG Colour Proofing
Esko CDI Spark 2530
Fujifilm C-Touch FLW Exposure & Water Wash Unit
Flexographic printing presses
Our four Nilpeter flexographic printing presses take pride of place on the production floor, delivering:
Up to 10 colours
350mm Max width
609.6mm Max repeat
Full U.V. or water-based
Up to four die stations
Printing onto the liner
Printing onto the adhesive
Laminating
Cold foiling
Sheeting/Perforating
Slot punching
Camera inspection
Undercutting
Three other additional presses, including a plain label machine
Versacut die cutting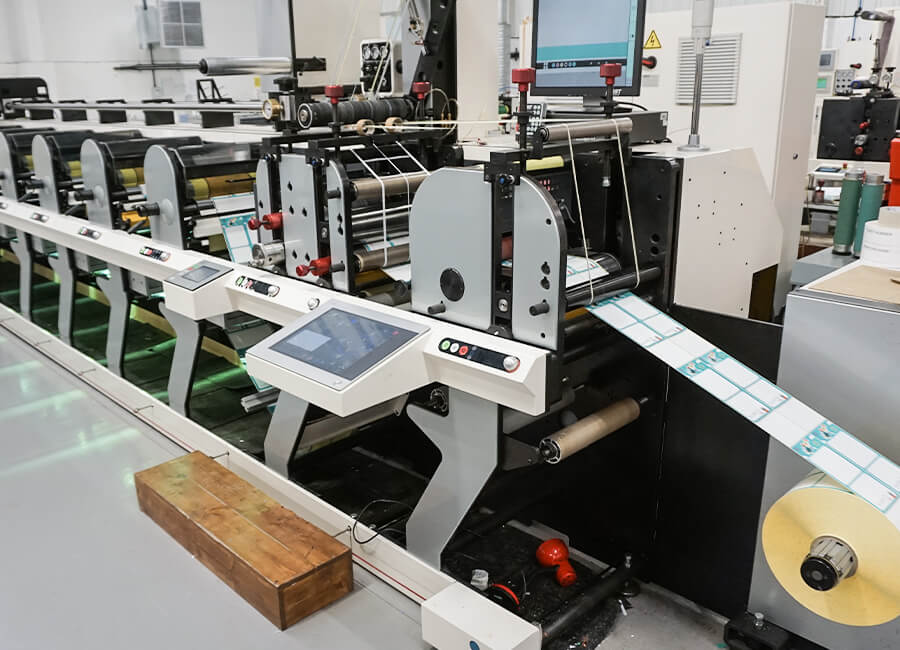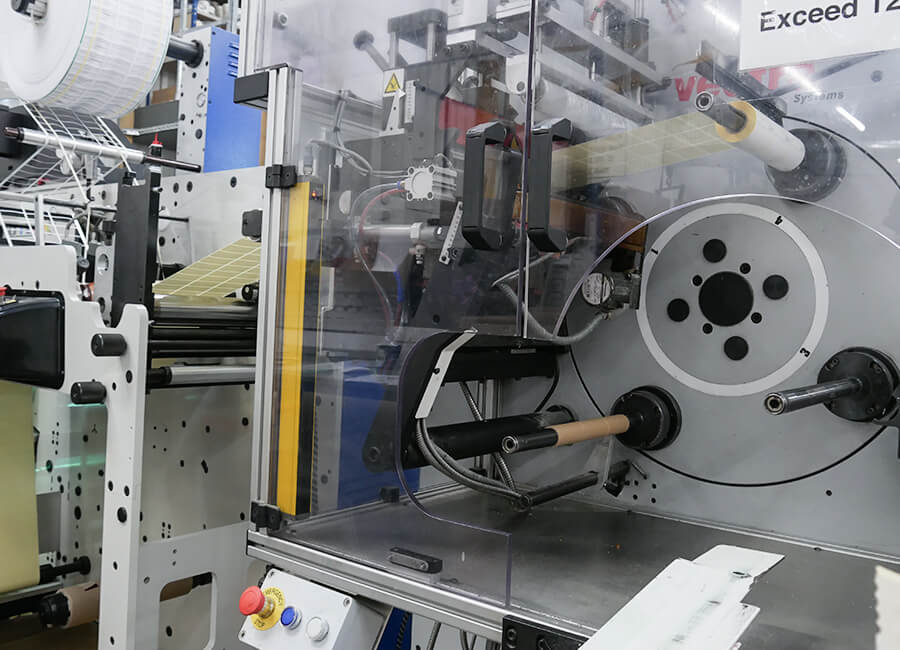 Inline finishing facilities
These are then coupled inline to our inline finishing facilities, comprising:
Inline finishing facilities
Servo driven
Multiple core diameters
Tail gluing
Inside or outside wound
Batch counting with separating
Max width with standard fold repeats
Offline finishing facilities
Our production line also includes offline finishing facilities, such as:
Omega slitter rewinder
Bar Graphic machine
Two tabletop rewinders
Automatic pallet wrapper
Shrink wrapping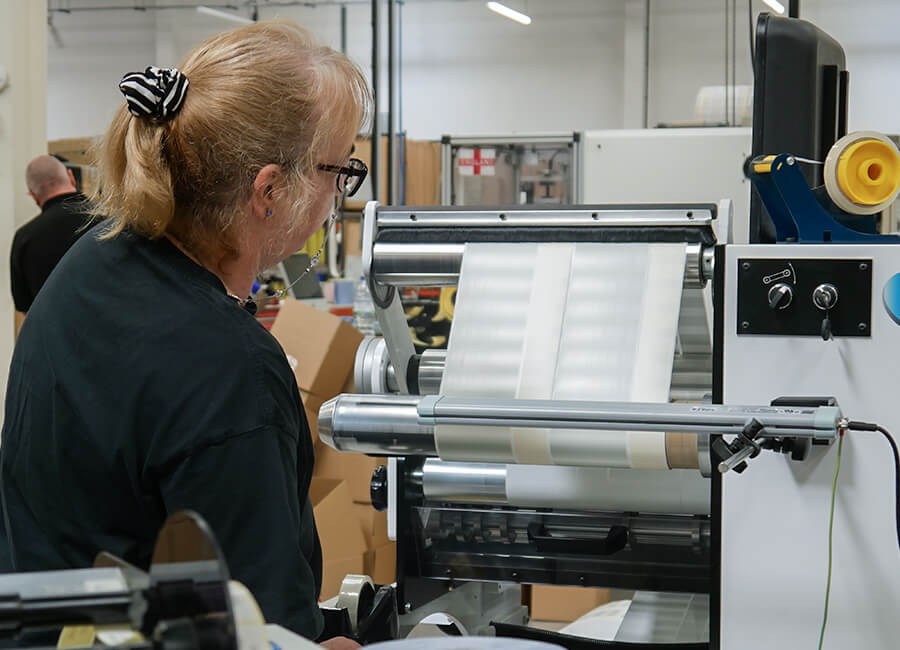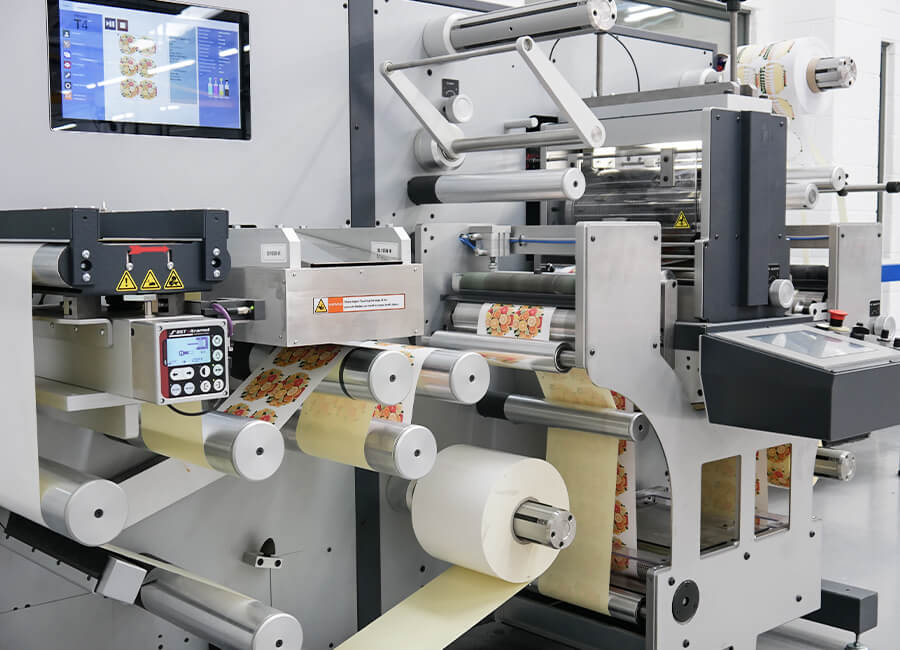 Our Trojan T4 Digital Press is an all- in-one Design proving
Memjet Inkjet Technology
Complete Die cutting Control
Laminating
As our continued success leads to further growth of our business, at Aztec Label we constantly invest in the latest machinery and technology. For the latest updates, check out our news page
Our team is here to help and can answer any questions you might have. To discuss your label needs or for a comprehensive, no obligation quote, no matter the size of the job, please just get in touch.