Established in 1993, Aztec Label has secured its reputation through offering the finest quality, pricing and service to its customers. Our commitment to using the best equipment, materials and staff has given us an edge that is respected within the industry.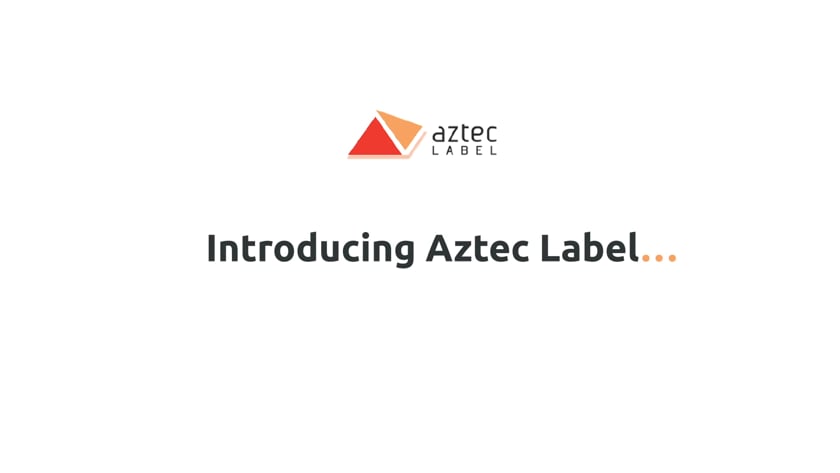 Across four decades, our attention to detail and rigorous quality control has ensured we only ever deliver the best product possible. We use modern presses and machinery, and invest in advanced management information systems to keep track of production processes.
With our fully refurbished, 19,000 sq ft facility ideally located in the heart of the West Midlands, we proudly serve thousands of customers across the whole of the UK and beyond, delivering on our pledge that no matter how large an order, you can rely on Aztec Label to fulfil any job, any size.
We have enjoyed enormous growth since our first labels rolled off the press, but we are still a family-run business. We take enormous pride in our valued staff, and believe that with in excess of 300 years of collective production and management experience, the knowledge levels of our team stretches far beyond those of many other companies.
Committed to sustainability.
As a responsible business committed to the sustainability agenda, Aztec Label is consistently working to reduce its own carbon footprint. This is not only being achieved through significant investment in energy-saving – and energy-producing – technology at our premises, but also through implementing new processes and systems that are delivering improvements across the business.
We installed a huge 360-panel, 98kwh solar energy system which generates a significant part of our own electrical consumption.
We have also reduced our energy usage through a number of initiatives, including replacing most of our lighting with energy-efficient LEDs.
An early adopter of the British Printing Industries Federation 'Zero Labels 2 Landfill' scheme, since 2017 Aztec Label has remained members of what is still one of the only schemes in the UK exclusively operated within our industry aimed at eliminating label waste being sent to landfill. Aztec Label is also a member of the 'Zero Foil 2 Landfill' scheme, ensuring that all waste PET foil generated at the facility is diverted from landfill.
Aztec Label,
committed to quality
Our team is here to help and can answer any questions you might have. To discuss your label needs or for a comprehensive, no obligation quote, no matter the size of the job, please contact us.