A team at Aztec Label, the Kidderminster based manufacturer of high-quality self-adhesive label and tag products, has raised nearly £500 after shrinking their waistlines and resisting the itch for Movember!
Employees grew moustaches and battled it out on the scales to see how much weight they could lose during November. The business was raising money for Movember, a charity committed to raising awareness of a wide range of men's health issues, including prostate and testicular cancer, mental health and suicide prevention.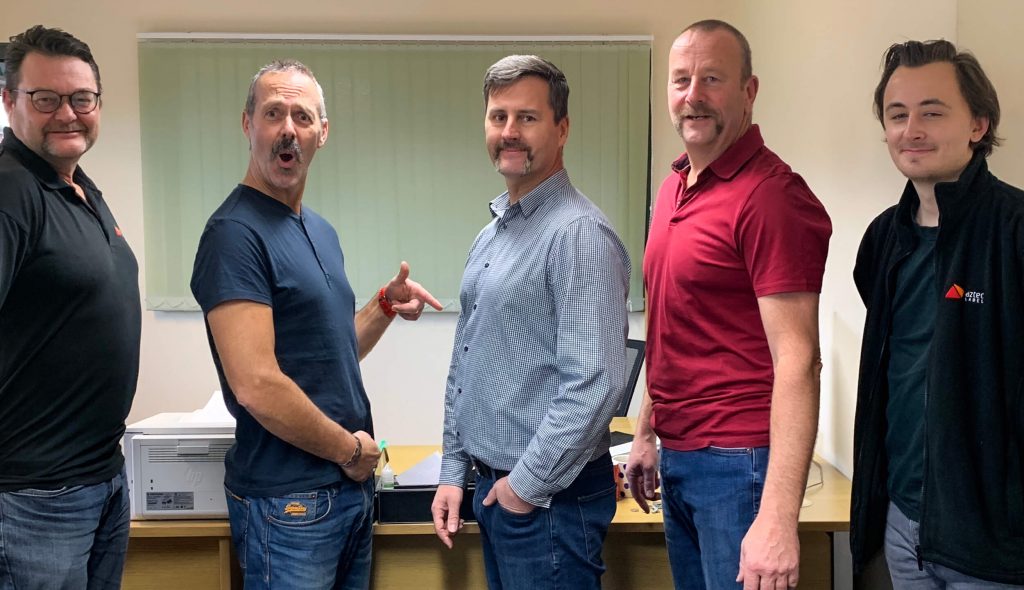 By the end of the month, the team had dropped an impressive 5 stone 4lbs. The biggest loser managed to shed as whopping 17.5lbs!
Colin Le Gresley, Managing Director at Aztec Label, who took part in the events, commented: "I am immensely proud of our teams' achievements in raising awareness and the much-needed funds to support the fight against prostate and testicular cancer. We all know too well the impact that Covid-19 has had on those battling against cancer this year, so I feel very proud of our combined team efforts to support those who, at this moment in time, need it most.
Colin continued: "The challenge also brought some much-needed light relief to November, which saw England lockdown again. To hear colleagues laughing about funny-looking facial hair and encouraging compliments about colleague's shrinking waistlines, helped bring a sense of camaraderie to the team at a stressful time.
"Finally, I'd like to extend a massive thank you to our colleagues who took part in this worthwhile fundraising cause, as well as customers, families and friends who all donated to help us reach this fantastic total," Le Gresley concluded.
To find out more about the charity, please visit: uk.movember.com For more information about Aztec Label, please visit www.azteclabel.co.uk