Aztec Label, a leading UK provider of self-adhesive labels and tags, has confirmed investment in a Nilpeter FB3300 4 colour label printing press to further expand capacity at its facility.
With four Nilpeter flexographic printing presses now on site, Aztec Label has extensive label converting capabilities printing up to 10 colours in both UV flexo and water-based inks. This is alongside laminating, cold foiling, perforation, slot punching and undercutting, backed by four additional presses, including a plain label machine and a digital Trojan T4.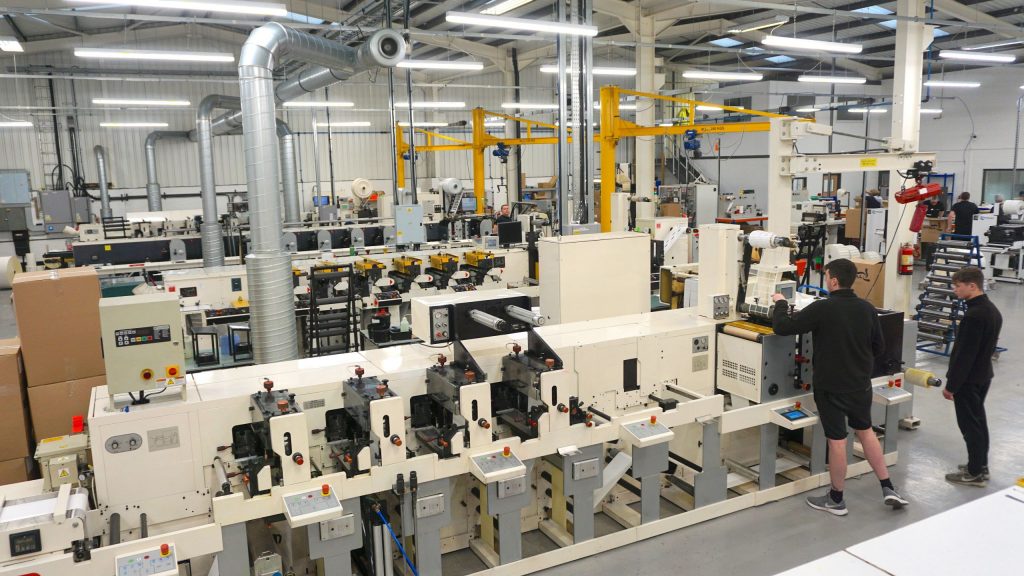 Colin Le Gresley, Managing Director of Aztec Label, said of the investment: "Despite the challenges of the global pandemic and lockdown, we have continued to experience record sales at Aztec. The industry is very busy responding to the shifting needs of brands and the consumer demand volatility that has been unprecedented in recent months.
"This further Nilpeter investment provides us with significant additional capacity to respond to our customers quickly and with the quality we have become known for. It also futureproofs the business along with the recent extension to our warehousing facilities. With having recently launched a new website to showcase what we can do today, I'm confident Aztec has an exciting year ahead!"
The Nilpeter FB3300 is a highly efficient label printing press providing the answer to the request for increased automation, production flexibility and higher ease of use. Designed to produce value-added labels at high speeds, the press has a number of technology advancements incorporated into the design which will further enhance Aztec's productivity and capabilities.